Now that we've left Spain I thought I'd put together a list of things we've learnt during our time there.
1. Fresh olives picked straight off the tree are awful. They are disgusting horrible things where your immediate reaction is to spit them out straight away.
2. The Spanish word for morning, mañana, seems to include almost all of the daylight hours. We've seen plenty of lunch menus described as 'mañana'. Lunch normally runs from 2-5pm.
3. During the day, especially the early morning, the shopfronts in the streets can look completely abandoned and uninviting because a lot of shops, cafes, bars & restaurants are shuttered up and covered in graffiti. Come back when it gets dark and it's a very lively place.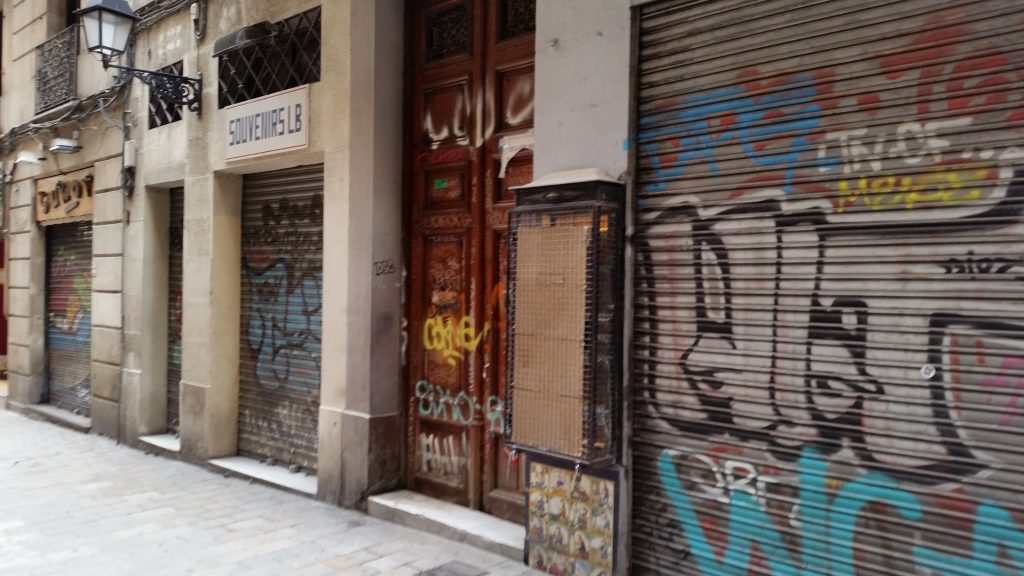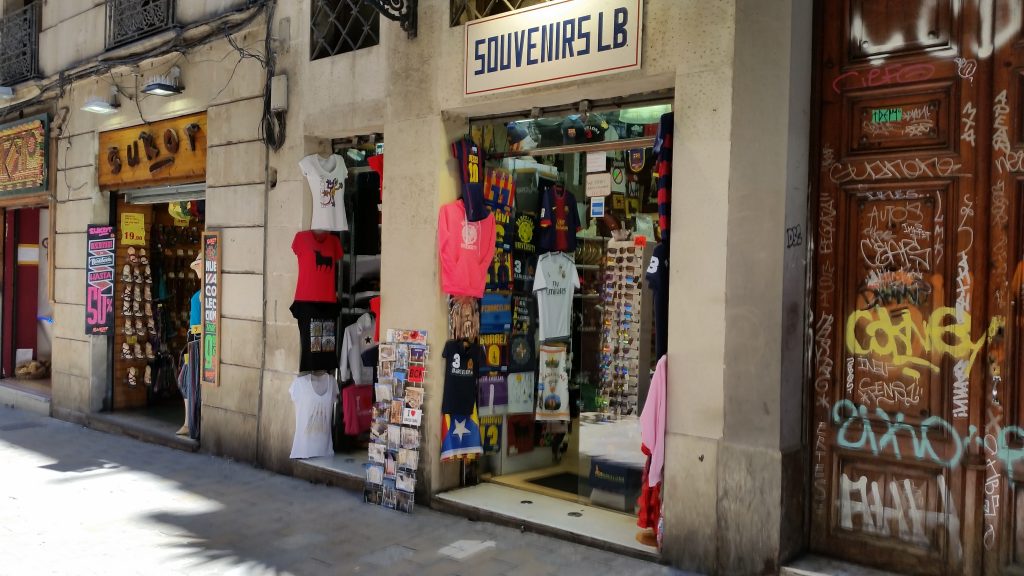 4. Bus stations are horrible, depressing places to spend the precious hours of your life. They're dirty, have minimal protection from the elements, a couple of run down shops and they don't trust you enough to put seats on the toilets, or in the case of Barcelona: port-a-loos.
5. Train stations are nice and comfortable, with nice shops, cafes and restaurants, and sometimes have turtles like in Madrid.
6. Unfortunately buses are significantly cheaper than trains and sometimes the only option if you need to cross a mountain range.
7. There are approximately 3 times as many pharmacies as there are supermarkets/corner shops.
8. There are also 3 times as many shoe shops as there are supermarkets/corner shops.
9. Ticket offices for attractions can be rather inefficient. Someone will sell you a ticket from the booth, then you'll turn 90 degrees to head towards the entrance and someone else will be there to validate the ticket. I'm not sure why the person in the booth can't do both.
10. You will also be given a ticket at every attraction you do to. Even if it's a free entry day. Or even if it's always free. It's one of the great constants of life, just like death and taxes.
11. 'Can't be stuffed' is an attitude that can be helpful. We had one guy give us free tickets to a museum because he was outside smoking and going into the ticket booth to take our money would mean he would have to put the cigarette out.
12. 'Can't be stuffed' can also be a pain; if it's not in someone's job description and they're not in the mood to be helpful, forget it.
13. People here seem to care about cats quite a lot. We've seen plenty of places where stray cats hang out, and people regularly bring them food, fill up dishes with water, and in the case of Cadiz they will even build cat houses for them.
14. Pretty much every hotel or apartment has shuttered windows (a bit like those lock-out blinds), and you need to shut them at night (at least in winter) to stop the cold getting in. But since they block out all light it's very easy to sleep in till 10 and miss your morning train.
15. Kids, it doesn't matter which country they're from, are annoying when in large school groups. They're noisy, get in the way, and generally don't care about anything they're seeing as they would rather be somewhere else. Hordes of these sweaty teens (who haven't yet discovered deodorant) roam popular attractions during the week.
16. The Spanish aren't big fans of working during siesta or on Sundays, so if you need any groceries during these times, shops run by immigrants will come to the rescue!
17. Spanish people LOVE to eat outside on the terrace. I'm not sure if this is because there are so many smokers, or if they just love being outdoors so much. But they probably think we're mad for choosing to eat inside when it's a balmy 5°C outside.
18. We've discovered Pedr's weakness: proper tart orange juice. He can't go a day without it. He says it's because he's doing so much more exercise now. Luckily there's plenty of fresh juice in bars and cafes or stuff from the supermarket that has a permanent place in every accommodation we stay in.
19. The Spanish are mad about sunflower seeds. After any outdoor event the ground will be covered in seed husks.
20. There are so many dogs in Spain (it seems like almost everyone has a dog) that you should assume that every wet patch you see on the footpath is dog piss. Try not to step in it.