We've arrived safe and sound in Madrid!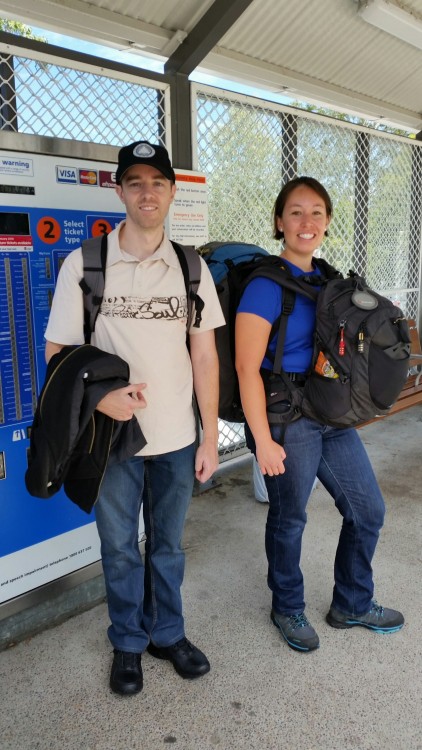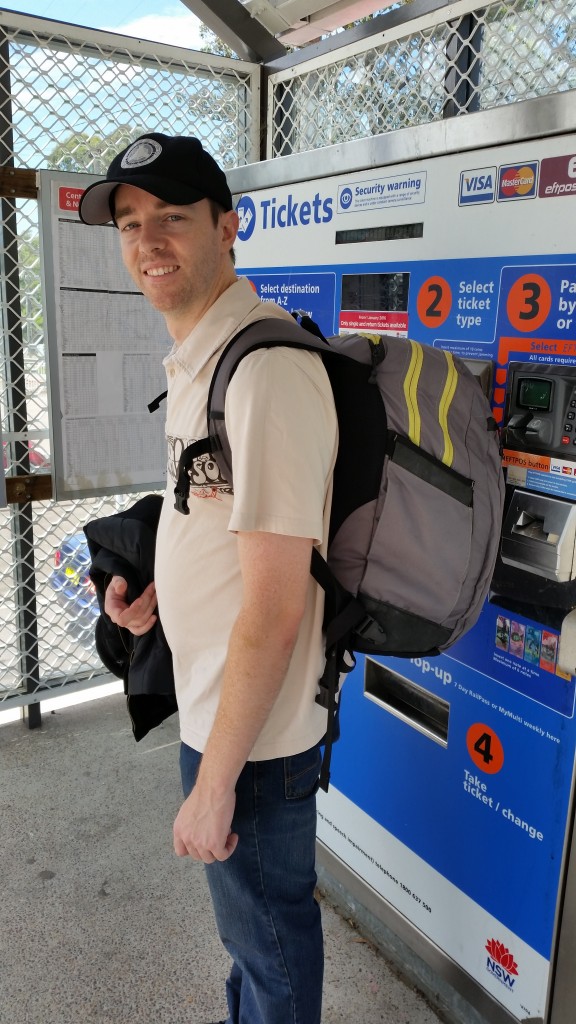 When I was bagging out Perth airport for being crap, I was thinking of the domestic terminal (I hadn't been in the international terminal). Apart from the nice couches there is even less to do in the international terminal than the domestic. While we were in Perth it just ticked over to our 4th anniversary and I'm wondering if the 4th anniversary gift is 'disappointment'.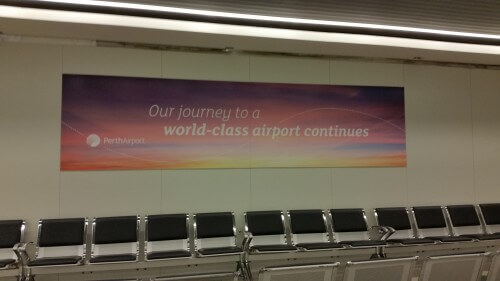 Along the way every time someone checked Pedr's passport they complimented him on his haircut. I'm sure Pedr's mum would like to say it's because she did such a good job, but I think it's got more do with the fact that in his passport photo he looks like he's got a mullet.
It ended up being 36 hours in trains, planes and airports and by the end of it I think my eyelids had turned into sandpaper. We arrived around the middle of the day so we thought it would be a good idea to try and stay up as late as we could to try and adjust faster. So we went to an art gallery, thinking it would be an easy wander around without having to concentrate. Turns out it was too hard for me and I lost count of how many times I nearly faceplanted into a painting because I was literally falling asleep on my feet.
When you think of Spanish churches you usually think of great big old beautiful buildings. Well, the first church we saw when we arrived was the bloody Church of Scientology.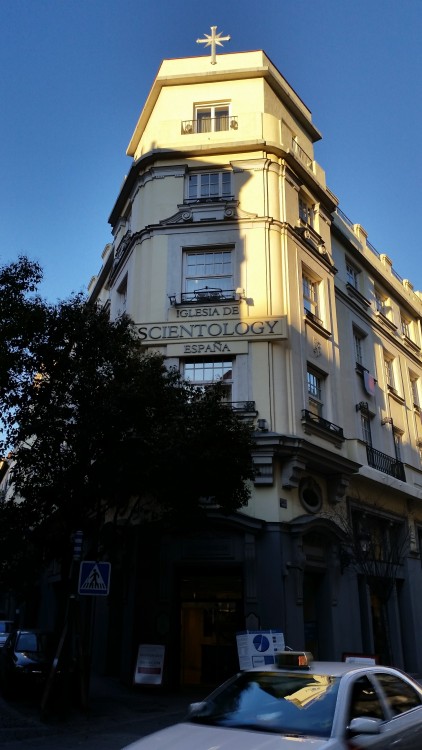 We discovered the Mercado de San Miguel today which is basically a building full of all day tapas of every type. Each counter is specialised in a different type of food and had 10-15 different options so it was basically grazing heaven. You had places specialising in Spanish ham, various types of cheese, buffalo mozarella only, seafood, nuts, olives, chocolate, pastries, coffee and wine. Lots and lots of wine. We didn't eat anything this time, but we'll definitely be back. And probably get fat from eating a whole day's worth of food in one go.