It's now been a week since we arrived in Spain and we're starting to get into the local rhythm of things. I like that in Madrid the 'early morning joggers' come out at 10AM. We're also sorted for TV in Spain now, just discovered that we can watch Aussie border patrol on the Discovery channel.
We've been doing a TON of walking since we got here. Lots of time hiking all over the city to see sights, and lots of time spent on our feet in museums or art galleries. So hopefully this will make up for eating lots of tasty food.
So I started tracking my step count to see how many steps I'm taking everyday  using an app on my phone. It even breaks it down into 20 minute chunks. So based on this data I did some analysis (seems I can't turn off the engineer side of me) and I take 4 times as many steps when I'm looking at modern art compared to renaissance art. Does that say something? Definitely don't think we 'get' postmodern art. We went through two large scale installations where we both thought that they wouldn't be out of place in a send up or on the Chaser. Pedr's starting to put together a list of important/favourite artists so he can 'catch them all' pokemon-style.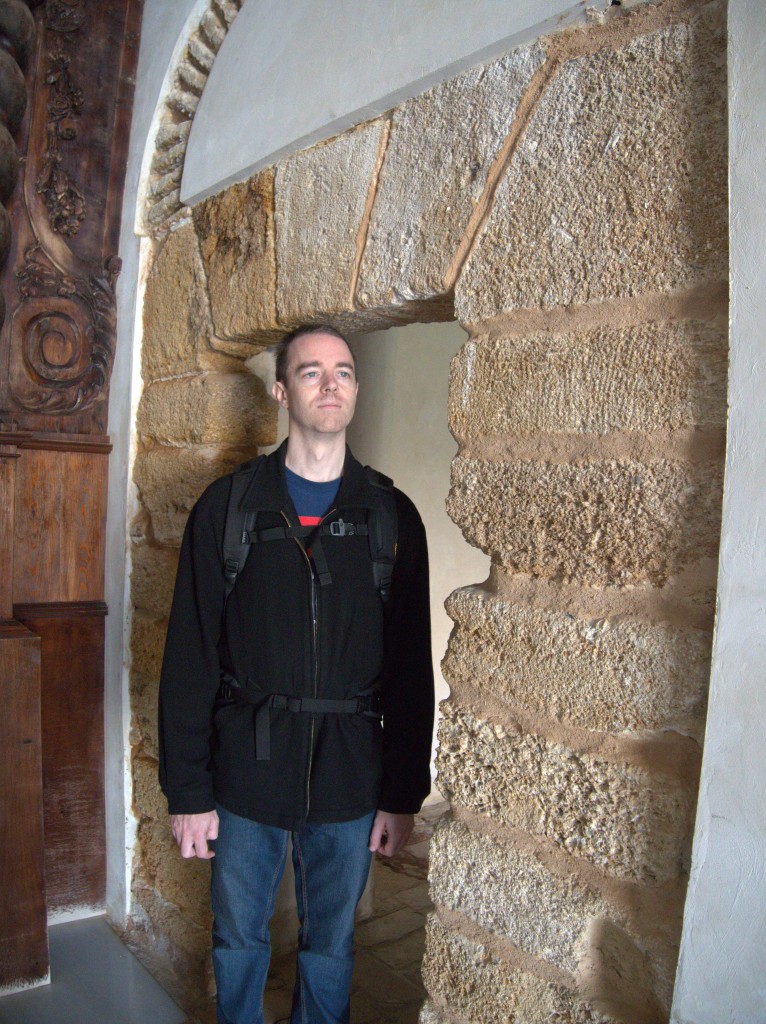 We've got to see some of Carnaval in Cadiz, it goes for more than a week here! The way they celebrate in Cadiz is with musical groups in fancy dress on stages or randomly throughout the streets playing kazoos. They play other instruments too, but you know it's Carnaval when you hear kazoos.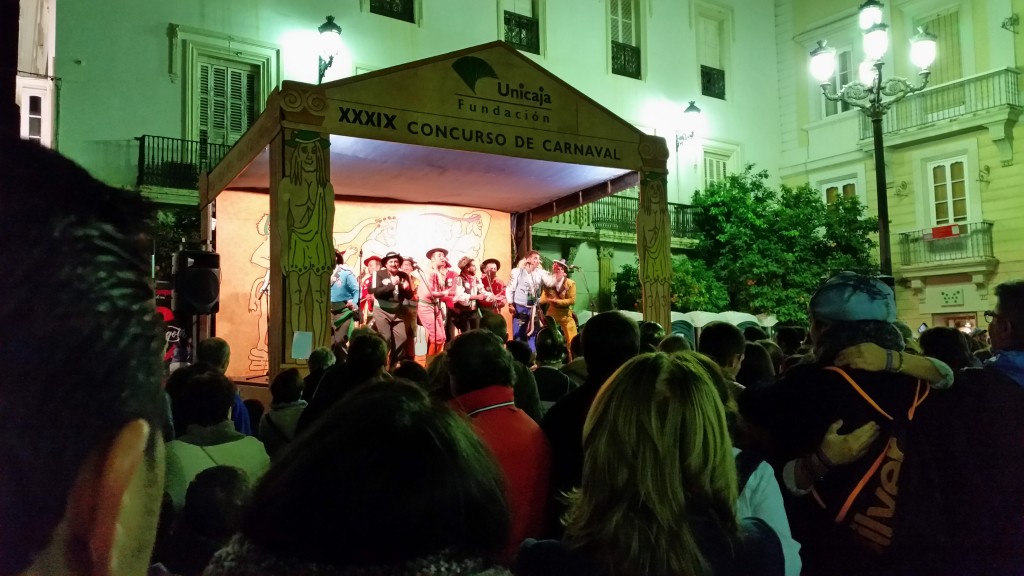 We arrived late at night on one of the big nights and 'beer soaked streets' would be an accurate description, in case you didn't know: marble streets + beer = faceplant. People here are a lot better behaved than Aussies when drunk, the kid's playgrounds have some basic fencing around them to keep out drunks, but they would be no obstacle for most Aussies.
We met up with one of my Spanish teachers while we were in Madrid and she made me do all the dinner and food orders for practice. Still teaching, even though this was a social visit. In Madrid I wasn't able to get too much practice speaking Spanish but now that we're in Cadiz where English is less common it's going good. It's nice not feeling panicked when you're ordering at a packed bar.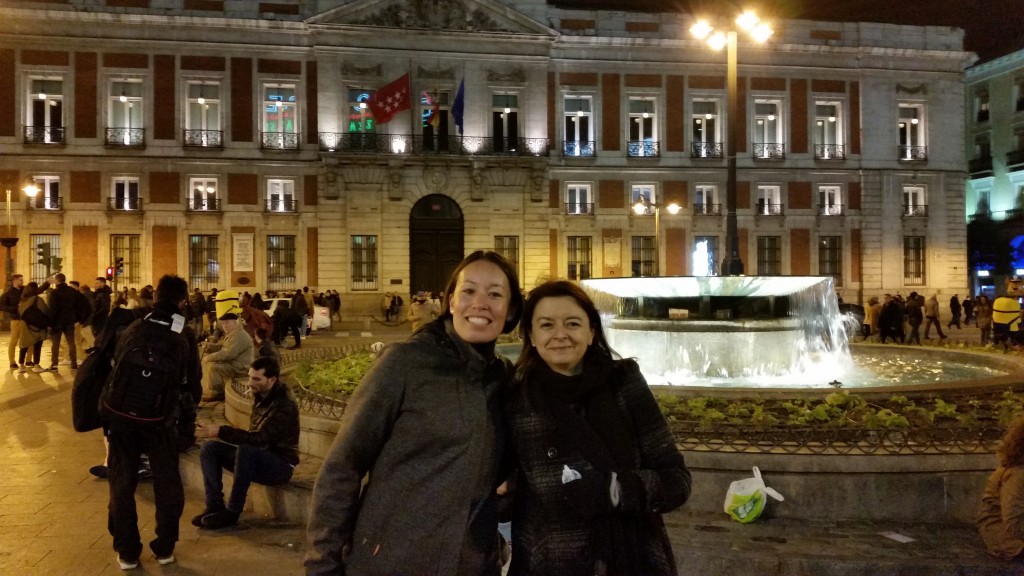 On the topic of food, TAPAS ARE AWESOME!!!! Lots of little dishes so you can try a bunch of different things, cheap (only a few euros each) and all delicious. This is going to get harder and harder not to go home fat.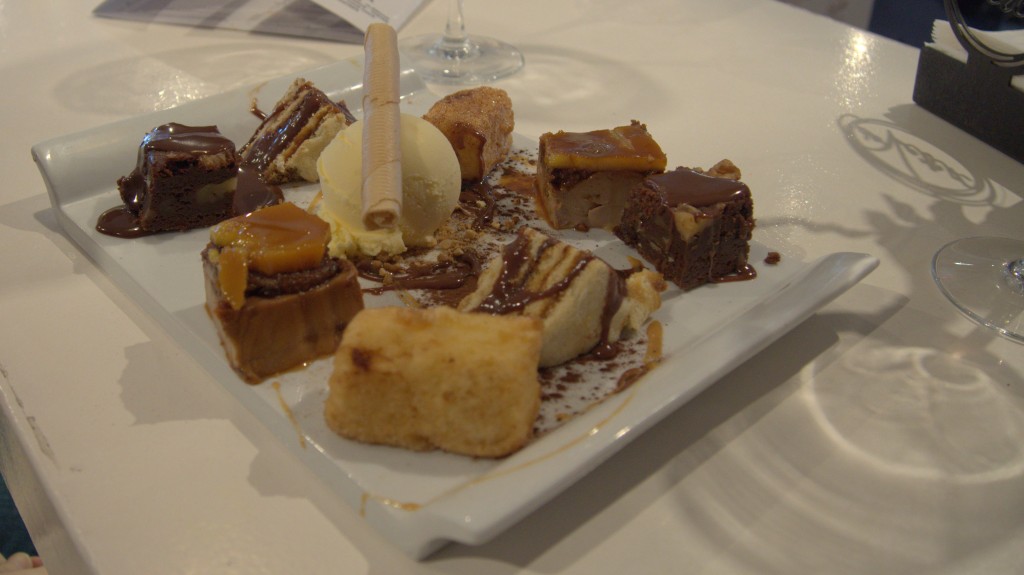 We've had churros most days we've been here, but it's great ordering them from the little street stalls in Cadiz so you can watch them make it.
They squirt the dough mix into a giant vat of oil in a big swirly pattern, let it fry for a few minutes then pull out the whole thing in one go before chopping it up into little pieces. When you order them they sell them by weight, so 1 euro will get you a huge bag which you then take to the French cafe across the road to order a thick hot chocolate for dipping, and while you're in the cafe you'll realise that you want to eat all the pastries they have on display.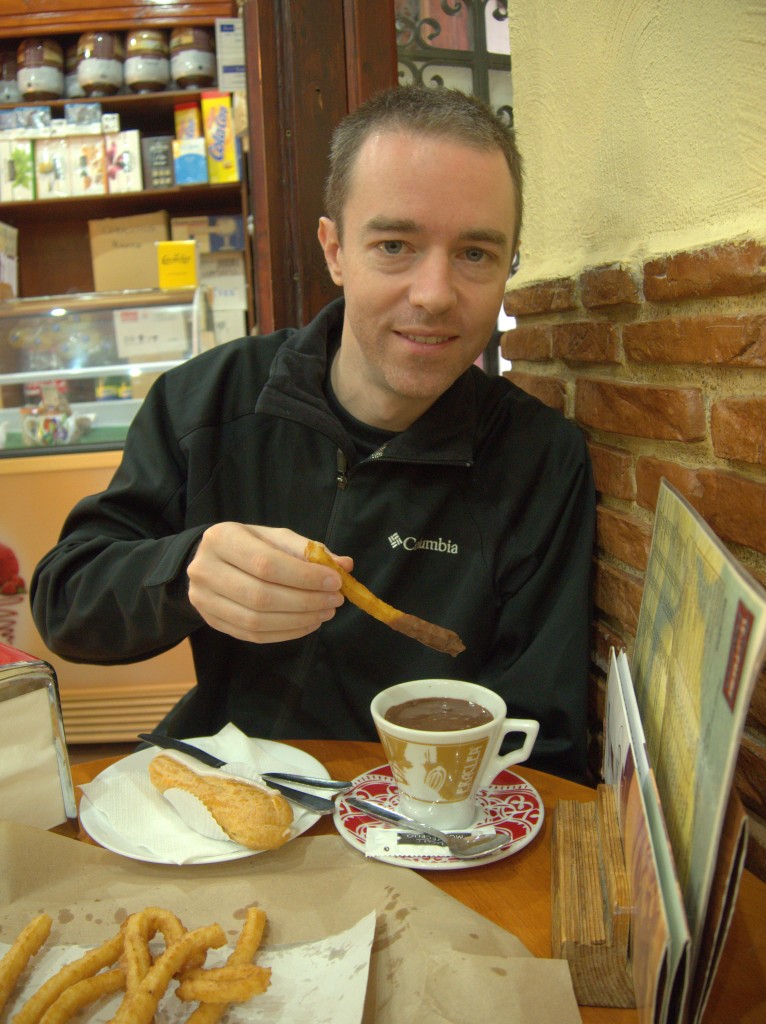 That's probably enough food porn for now. (I'm sure there's going to be more in the next post!)