This last post on things to see in Belize is all about the animals, and some good places to find them. As well as a bunch of photos of the animals of course.
Crooked Tree Wildlife Sanctuary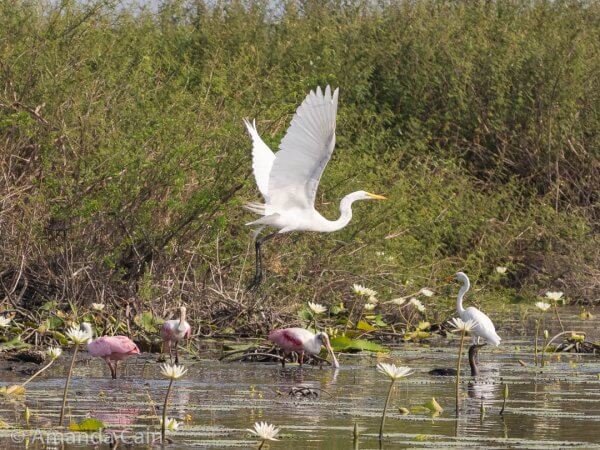 Crooked Tree is a protected wetland area which makes it great for spotting wildlife, especially birds. One of our guides told us that he even saw a jaguar crossing the road in the middle of the day. Unfortunately we weren't that lucky (still haven't seen a wild cat yet), but we did get to see lots of other animals so that makes up for it. The little village of Crooked Tree is surrounded by lagoons and creeks which are full of birds. You can follow the trails along the shoreline, but by far the best way to see the animals is to take a boat ride deep into the protected area where you'll see birds (and iguanas and caimans) everywhere you look. Here's some of the animals we were able to spot at Crooked Tree.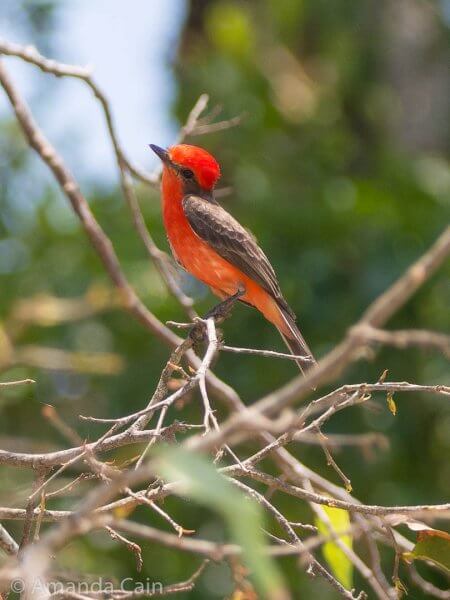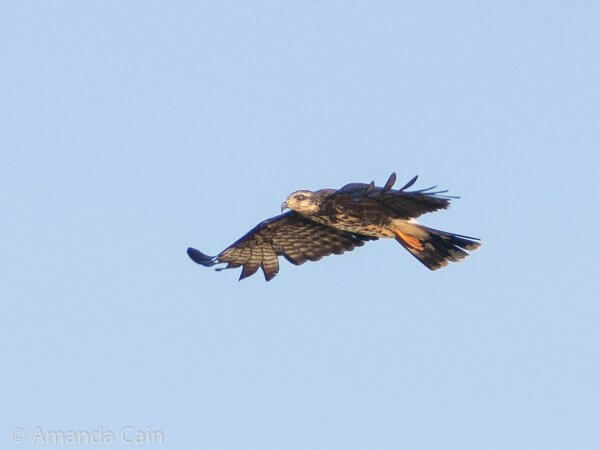 Belize Zoo
At the Belize Zoo all the animals are native to Belize and have been rescued from the illegal wildlife trade, orphaned, injured or born at the zoo. The zoo is more like a rescue centre for local wildlife than your typical zoo. And it's located in a natural setting, which makes it a much nicer place for the animals. (If you go, don't forget to bring some insect repellant. The mosquitos there are vicious.)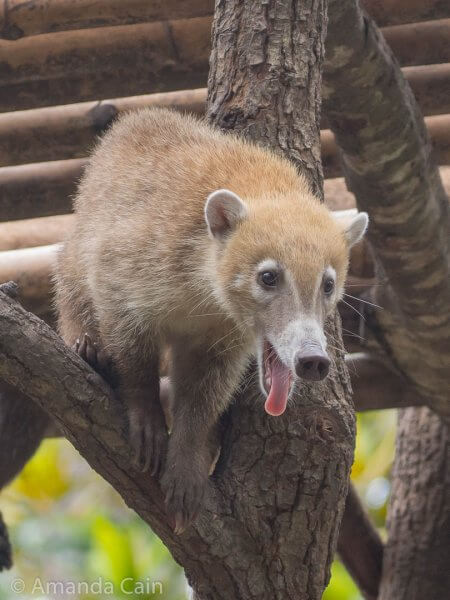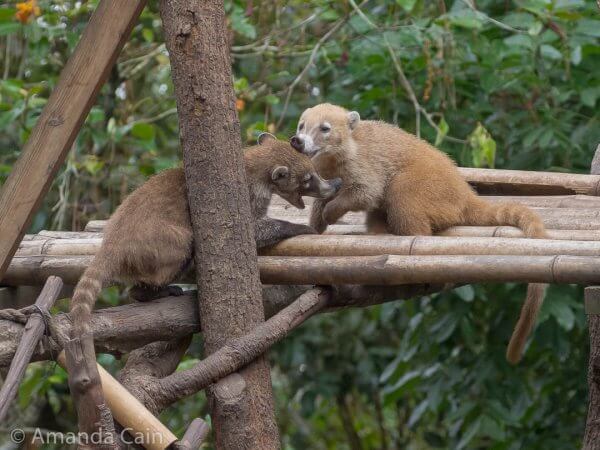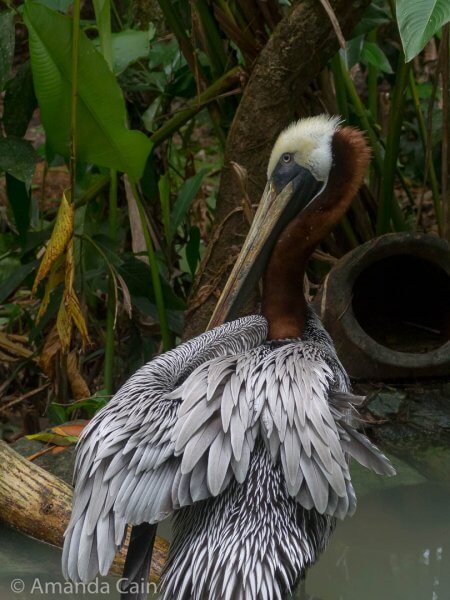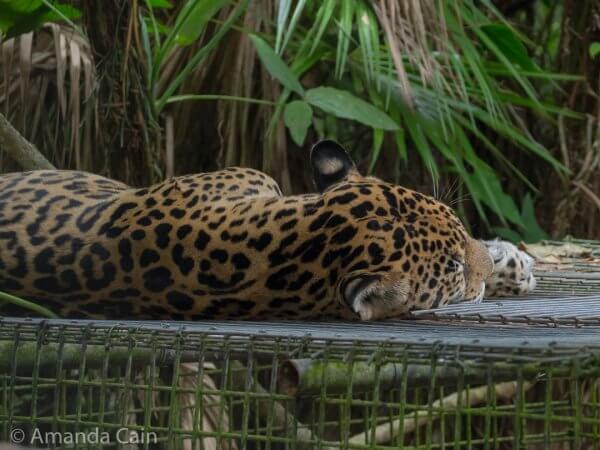 Mayan Ruins
Belize has some cool Mayan ruins to check out, and while you're there you have a good chance of spotting animals. Most Mayan sites have only a small part of them that's been uncovered by archaeologists. While the rest of them is still hidden in the thick jungle. But because the whole area is protected it means that it's a haven for wildlife. So you can see animals like howler monkeys, toucans, parrots and crocodiles.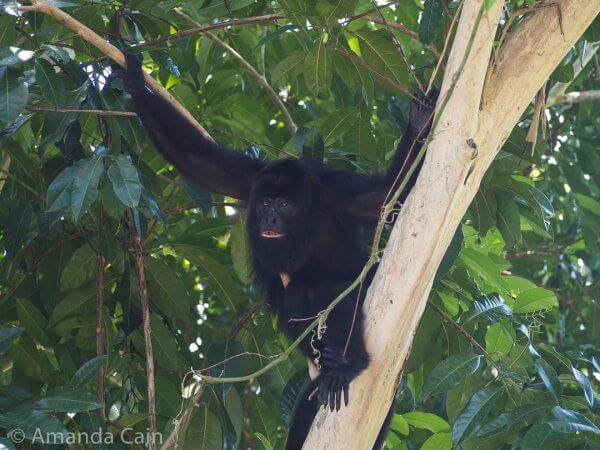 Sealife
The reefs of Belize are filled with all sorts of sea life like huge soft corals, friendly fish, big crabs and lobsters as well as plenty of turtles and (harmless) sharks. Going diving or snorkelling on the reef is one of the most amazing things you can do in Belize. Not long after our trip to Belize, in June 2018 UNESCO announced that the Belize reef had been taken off the "in danger" list because of improvements by the Belizean government to protect it. So now's a great time to go see the reef.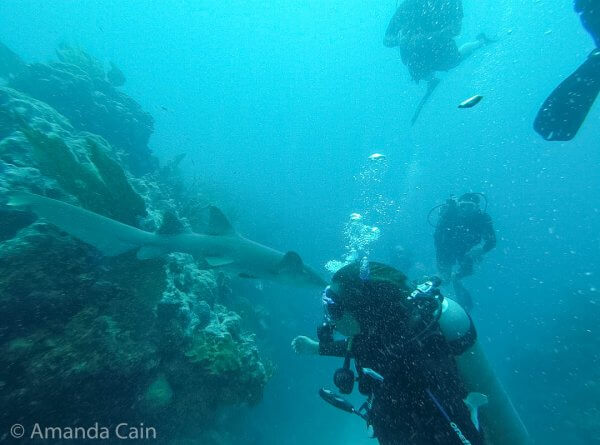 Belize City
It's going to sound crazy, but I swear I saw a jaguarundi (wild cat) in Belize City. (Juguarundis look like domestic cats, but are a bit bigger, have long bodies and are usually all one colour.) The one I saw was too big and long to be a regular cat, and it was sitting next to an abandoned building next to our hotel. Of course I don't have any photos to prove it, so you'll just have to take my word for it. 😉