During our time in Cuba we had a fail week, a successful week and our final week. Luckily this turned out to be drama-free.
El Nicho
Leaving from Cienfuegos we took a taxi to Trinidad, with a short stopover at El Nicho. This is a series of waterfalls coming down in aqua pools surrounded by luscious green forest.
It is possibly the most beautiful natural area we saw in our time in Cuba. Since we were there at the start of the wet season the water level wasn't very high so the waterfalls weren't as impressive as they normally are at the end of the wet season. But even so, they were still absolutely stunning.
In a few of the pools you can even go for a cool dip to wash off the hot sticky feeling that follows you around in the heat.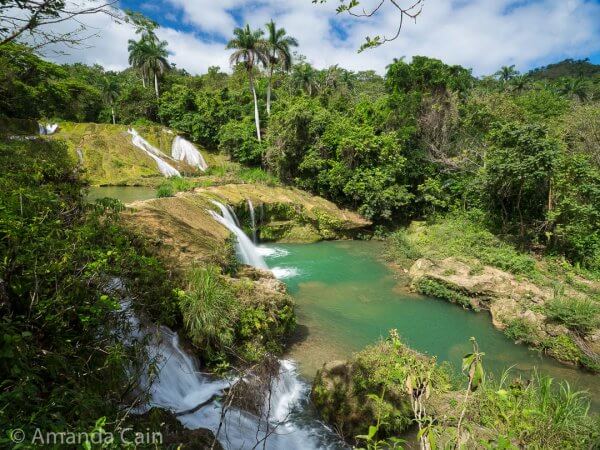 The waterfalls are also a popular with Cuba's national bird: the Cuban Trogon. We got lucky and had a group of six of them all hanging around the big waterfall, enjoying the water spray.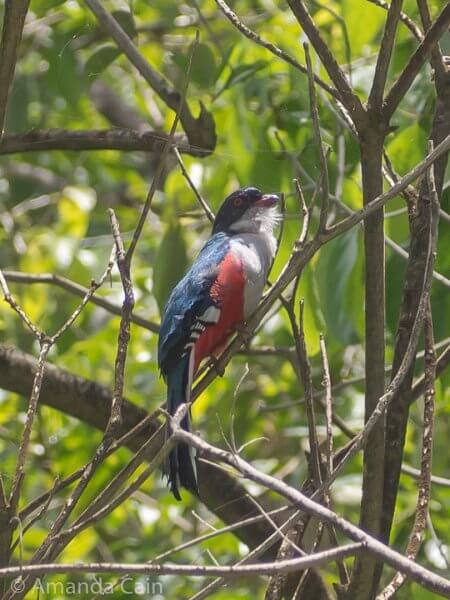 Trinidad
Cuba's Colonial Gem
After our stopover at El Nicho we arrived in the colonial heart of Cuba: Trinidad.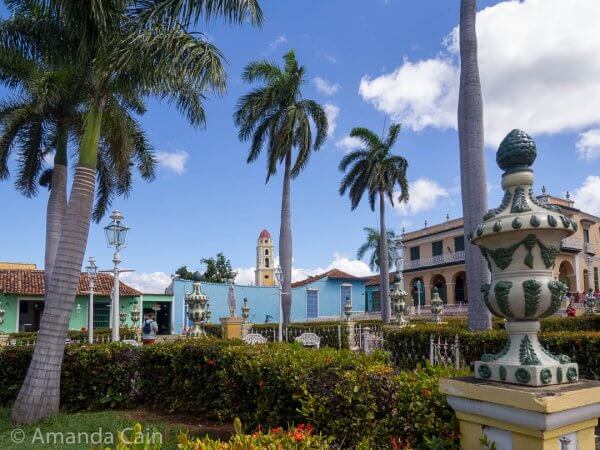 Not much has changed in this town since the Spanish were here. Most of the buildings are still in the old Spanish colonial style: colourfully painted houses, with red terracotta roofs and elaborate ironwork covering the windows and doors.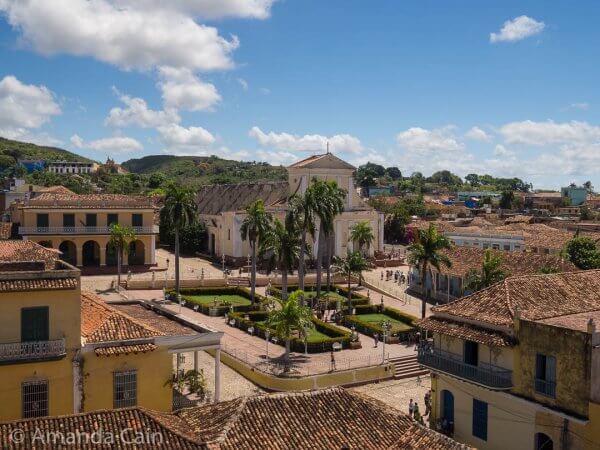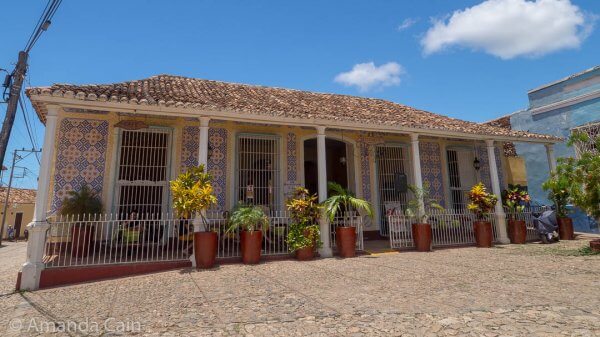 All the streets in the old centre are still cobblestoned and off-limits to cars. And so the only traffic is from pedestrians and horses.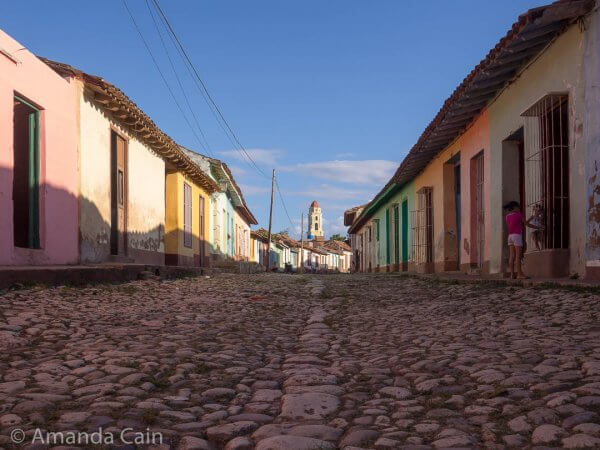 It's a very beautiful and charming town, and you can almost imagine that you're taking a step back in time to hundreds of years earlier.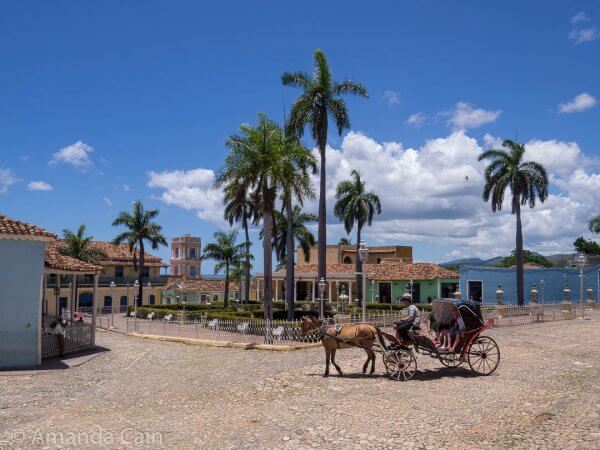 Cuban Music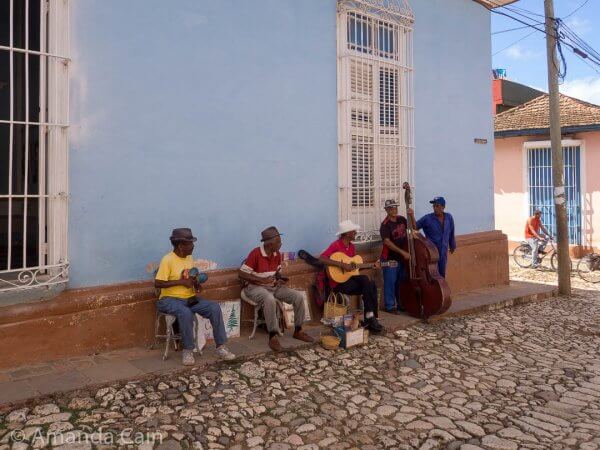 Trinidad is also a place where you can enjoy traditional Cuban music played live by talented musicians. Next to the cathedral is the House of Music which is a long, wide staircase that turns into a music venue as the sun goes down. You can enjoy mojitos, or the Trinidad speciality canchanchara, while watching solo musicians or 12 piece bands on stage. And if you have people in the audience who know how to dance to Cuban rhythms you'll see some impressive dancing. With lots of spins, dips and flips if you're lucky.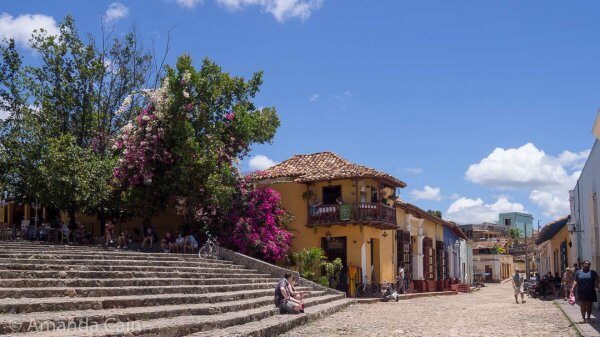 You'll also get people who have no idea what dancing is, get up and try too. We saw two Aussie girls get up and do was passes for dancing in Australia: shifting your weight from foot to foot while bending your elbows and waving your fists side to side slightly. Please stop. Get off the dancefloor. It's embarrassing. Please don't show the world that we have no clue how to dance.
Playa Ancon
Not far out of town you can also go to a beautiful white sandy beach called Playa Ancon. It has a long wide white shoreline with sparkling blue waters. Perfect for relaxing on the beach or swimming. Not as great for snorkelling though, as the first few hundred metres off the beach is all seagrass. But you can hire a catamaran pretty cheaply and they'll take you further out to where the coral is. And here you can see plenty of fan corals as well as colourful fish. I was lucky enough to see a group of cuttlefish swimming around together while changing the colours and patterns on their skin.
Valle de los Ingenios
Just outside of Trinidad is Valle de los Ingenios, or the Valley of the Sugar Mills. This region is what made Trinidad rich. The conditions are perfect for growing sugar cane, and in the 1700s and 1800s there were 50 sugar mills in the area. At one point Cuba produced one third of all the world's sugar. Unfortunately producing all this sugar (and making rum from the sugar) was very labour intensive, so Cuba imported a lot of slaves from Africa.
Cuban Slavery
The Spanish had enslaved the native people of Cuba. But because of the bad treatment from the Spanish and introduced diseases, almost all of them had died out. The African slaves who replaced them were also treated terribly. From the plantation-owners' records they know that most of the slaves died in their 30s from liver cirrhosis. This is normally something you associate with heavy drinkers. Which is exactly what happened. To get the slaves to work harder (working 20 hours per day) the plantation owners would keep them drunk. Under these conditions it's not surprising that so many died so young. Cuba was actually the second last country in the Americas to ban slavery. It banned it in 1886. Brazil followed two years later.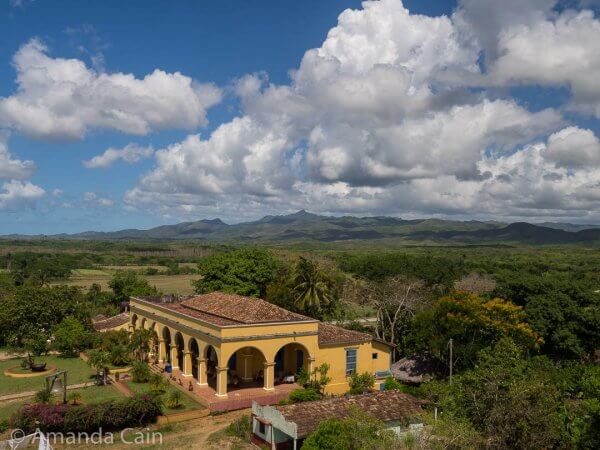 When you go to Valle de los Ingenios these days you can see some of the old master's residences, slave quarters and sugar cane processing remnants. But what stands out the most are the watchtowers at the sugar mills. The tallest is the one at Manaca Iznaga and you can climb it all the way to the top to get a view over the valley. The reason they built these was so they could keep an eye on what was going on in the plantation, watch for fires in the valley, and to stop slaves running away. Nowadays the tower is used by tourists to enjoy the beautiful green scenery.
Back to Havana
After a few days in Trinidad we had to say goodbye and head back to Havana. Pedr was especially happy with Trinidad because the restaurants there have a bit more variety. While (most) of the meals we had up to this point were good, there wasn't a whole lot of variety. So Pedr had been having pork steak with rice and beans pretty much every dinner since leaving Havana (two weeks). Once we got to Trinidad he was very excited to dig into some four cheese pizzas.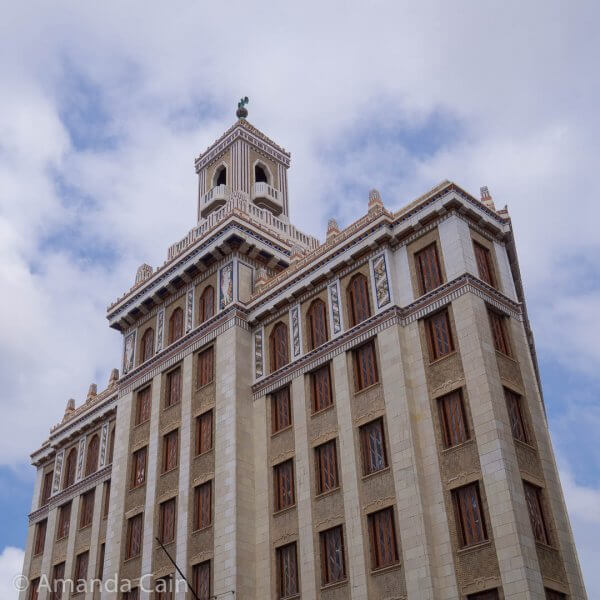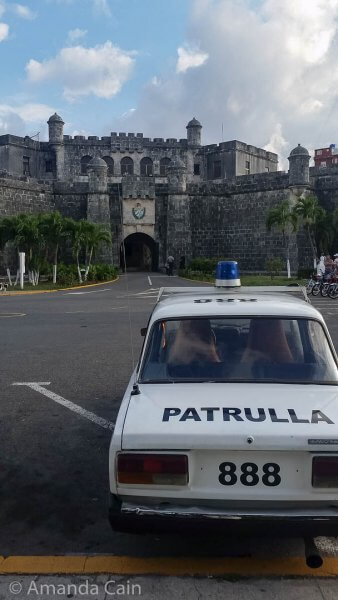 The Museum of the Revolution
We had one full day in Havana before our flight so we finally went to see the famous Museum of the Revolution. We made sure to bring along more than a grain of salt to this government-run museum. Most of the museum is devoted to the 1950s revolution and the "incredible work" being done by the government to care for its citizens and fight for communism against Yankee imperialism. All this, despite the CIA's constant sabotaging of Cuba.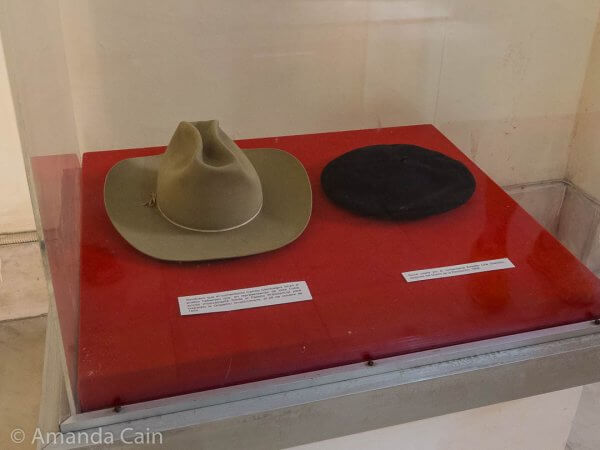 In reality the museum has a bunch of revolutionary-era odds and ends (including Che Guevara's beret), a very confusing description of the events of the revolution (Wikipedia has a much better account), highlights of government programs following the revolution (all of them worked out great, the best ever) and then a list of disasters in Cuba (plane crashes, deadly disease outbreaks and crop diseases) which were all blamed on the CIA. Seriously, pretty much everything that has gone wrong in Cuba since the revolution was the fault of the CIA according to the museum.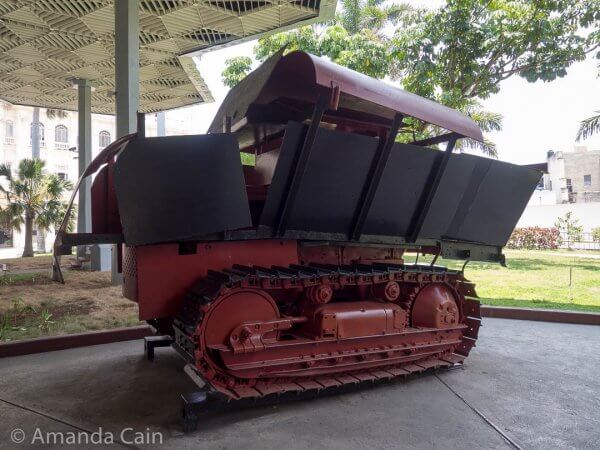 But it was interesting in a way to see the "official" story of Cuba and how that's portrayed to get a glimpse of the Cuban worldview. As one person told us: "There may be a new president, but it's just like watching a TV. Raul Castro still has the remote so he still has complete control over what you see."
Farewell to Cuba
Cuba is a very complex and interesting country. It is very much a land of contrasts. While we had frustrations, delays and seemingly ridiculous ways of doing things, we also had friendly people, beautiful landscapes and cities and a sense of hope that things would improve for the country when a new US president is elected. The Cuban people are tired of being made to suffer by the US government (encouraged by exiled Cubans in the US). And just want to be able to do things normally like the way the rest of the world does things. We hope they won't have to wait too long.